When it comes to Christmas, the festive jumper is its sartorial hallmark. But it needn't be a vulgarity contest and you needn't conjure up knit nightmares – far from it. Aside from the fact that the Christmas Jumper is the only seasonal garment that truly levels the playing field between the sexes, there are plenty of designs out there to make you rethink and embrace it. So if you're ready to don a Christmas jumper and not be heckled for it, then read on.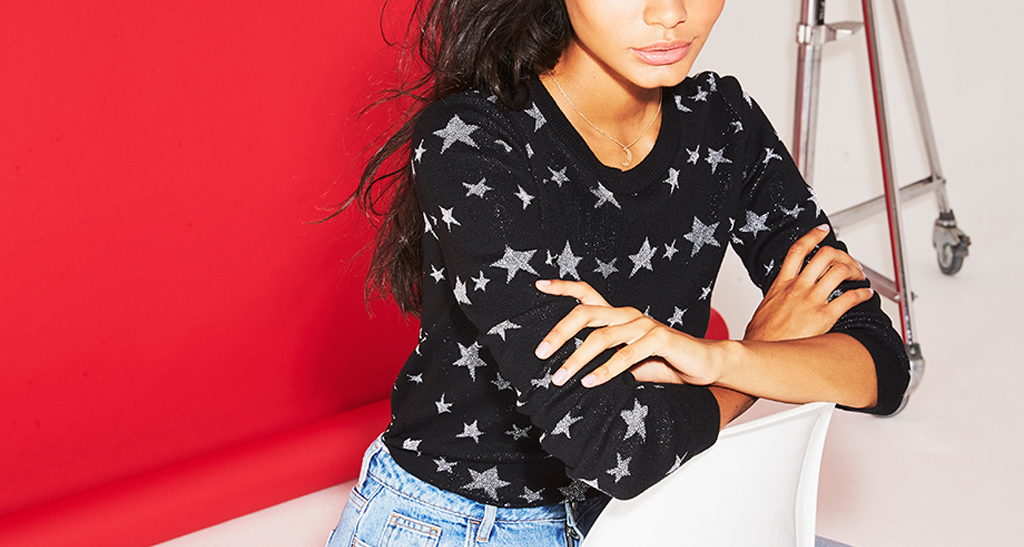 Primark
Whether you prefer a traditional Fair Isle or a glitzy number, you'll find styles on the high street that are wacky, tacky, stylish, chic and fun. From flashing baubles and ninja gingerbread men, to Star Wars and snow-scene inspired knits, Crimbo jumpers for video game and football fans, and traditional winter animals, sassy slogans and silly snowmen, wear yours with cheer on Christmas Jumper Day (15th December), and make it the perfect solution for your 'what to wear on Christmas Day' dilemma.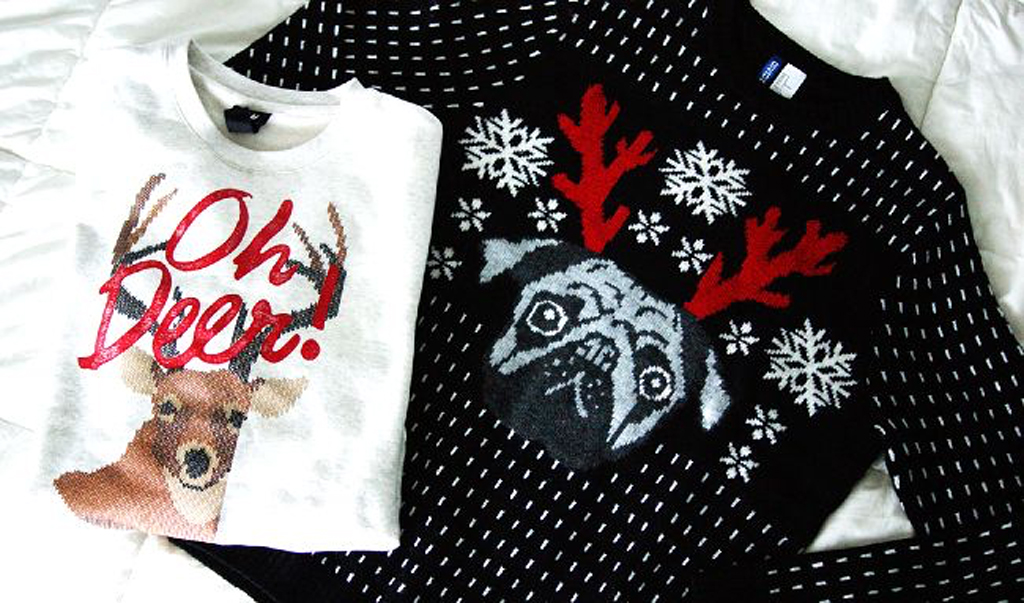 SCANDI STYLE
If you still want a nod to the festive season without going full on novelty, then Fair Isle is the style for you. The Scandi inspired style adds just enough festive cheer without making you feel as decorated as the tree. Look for cool creams and oatmeal hues to keep an air of sophistication, or stick to monochrome and add an animal intarsia, a snowflake or some lurex and beading for a hint of Christmas cheer. When else can you wear a polar bear across your chest? Look in-store at M&S, Primark and New Look for some sophisticated Scandi style.
SPARKLE CHIC
Sequins can be chic if they are embellished onto a marl grey background and kept minimal. Look for chic slogans, gingerbread men and Christmas dogs and bunnies with a less is more attitude to style. We love the selection in-store at M&S, H&M and Topshop, they have styles that will help you retain your street cred.
NOVELTY BUT NICE
Less tacky than a full on novelty jumper is one with just a hint of Christmas. Style out your Reindeer, Christmas Pudding, Robins and Christmas Tree in embellished sequins on a plain knit. Novelty but nice, we have discovered that Dorothy Perkins has the largest selection of embellished novelty knits without the tacky factor.
AND FOR HIM…
From novelty to Nordic, let's face it, men can get away with the most ridiculous of Christmas jumpers but that doesn't mean they have to sacrifice on style.
Look at Burton, M&S, H&M for a stylish twist on the classic novelty Christmas knit. You could almost call these jumpers pieces of art!
BEST FOR KIDS
Look in-store at Peacocks, Next, George at Asda, M&S, River Island, H&M and Tesco for a collection of cutesy Christmas Jumpers the kids will love.
From novelty knits that countdown the days until Santa arrives from George at Asda, to traditional zig-zag patterns with slogans on the chest from River Island and M&S, or cute Lapland Bus appliqué knits from Next to light up pom poms on Rudolph from Tesco and Gangsta Santa from Peacocks, the selection on the high street for kids is bang on trend and great for mini fashionistas.
Merry Christmas